ESPORTS BETTING AND GUIDE
Welcome to our esports betting guide! Whether you're new to this or an experienced pro, this page has got you covered with all the information needed for placing esports bets on popular titles like CS:GO, Dota 2, FIFA, and LoL.
We provide a list of the best esports betting sites for NG punters, and our comprehensive guide includes details about various esports titles and common bets across different game genres.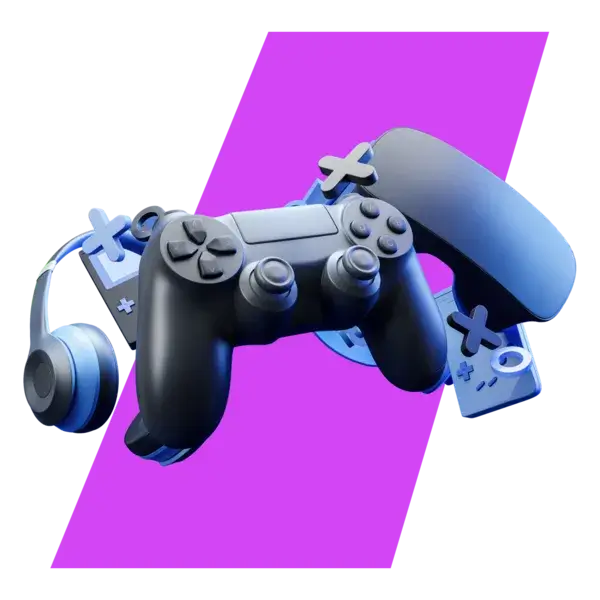 How Esports Betting Works
To learn about placing eSports bets, it's important to understand the mechanics of eSports betting. In eSports matches, two teams or individuals compete in video games. Sportsbooks compile eSports events, giving you the opportunity to bet on any eSports event you want.
"Some popular eSports games are Counter-Strike Global Offensive, PlayerUnknown's Battlegrounds, Leagues of Legend, Dota 2, Overwatch, Mobile League, and Fortnite."
Like sports betting, online eSports betting also involves reviewing betting markets and comparing odds before placing bets. It's important to note that every eSports betting website allows users to make in-play bets. Additionally, these platforms provide live streaming services to facilitate eSports betting. Consequently, there has been a rise in eSports-dedicated betting sites, with many of them offering competitive odds.
FIND THE BEST PLACE TO BETTING ON ESPORTS
Explanation of the Most Popular Types of eSports Betting
Bookmakers offer various betting markets for eSports. The number of markets available usually depends on the sportsbook and the event. When exploring eSports betting websites, you will come across familiar types of bets, including:
Match Winner
Match Winner is a type of bet where you have to predict which eSports team will be the winner of the match. For example, in a match between Team Aster and Team Nigma in Dota 2, the Match Winner market asks you to predict the team that will win the event. If you choose Team Nigma and they end up winning the match, you will win the bet.
First Blood/Kill
One of the most popular bets in eSports at a bookie is called First Blood/Kill. This is when you predict which team will either draw the first blood or make the initial kill. In the Dota 2 match between BOOM ID and Thunder Predator, you have the option to select Thunder Predator to either draw blood first or make the first kill. If they do, you will win the bet.
Total Kills
Total Kills is a wagering choice where you make predictions on the number of kills in a specific match. Similar to Total Maps played, Total Kills take Over/Under format. Therefore, you have the option to select Total Kills Over 2.5 in a CS: GO match between Tyloo and Blink. If the Total Kills exceed two, you win the event.
Map Winner
Map Winner is a common type of bet, particularly when betting on CS: GO, League of Legends, and Dota 2 events. To win this bet, you need to predict which team will emerge victorious on a specific map. For instance, in a CS: GO game between Astralis and GODSENT, you can select Astralis as the winner of Map 1. If Astralis defeats GODSENT on map 1, you will win the bet.
Total Maps played
Total Maps played is a fantastic alternative to Match Winner bets. This type of bet involves predicting the number of maps that will be played in a specific match. Typically, Total Maps bets are done through Over/Under format. For example, if Quincy Crew is playing against Wings Gaming, you can predict if the Total Maps played will be over 2.5. You will win only if the total number of maps played is more than three.
Outright Winner
Outright Winner is a type of eSports market that requires predicting the champion of a particular eSports tournament, like the Intel Extreme Masters or the League of Legends World Championship. For example, you can choose PSG Talon as the victor of the World Championship. If they win, your bet will be multiplied by the odds, and the winnings will be credited to your account.
Guide on Placing a Esports Bet: Step-By-Step Instructions
Placing an eSports bet is quite simple, especially if you already know the basics. Just like regular sports betting, all you have to do is find the right bookie and follow the process. If you're new to betting real money on eSports, here's a step-by-step guide you can use.
Choose A Good Esports Betting Site
When selecting an eSports betting site, it's important to choose the ideal one. The best bookmaker for placing eSports bets should cover most, if not all, eSports tournaments and events. Additionally, it should offer competitive odds and a wide range of eSports markets. The most recommended eSports betting sites also provide exciting live betting features like live streaming and cash-out. With such a bookie, placing eSports bets will always be hassle-free.
Create Your Betting Account
Before you can access eSports content and begin betting, you must first create an eSports betting account. Simply navigate to the registration page and provide the required information. It's important to note that registering an account is crucial for gaining unrestricted access to all sections of the bookie.
Select A Payment Method And Initiate A Deposit Transaction
By creating an account, you gain access to the cashier page where you can select a deposit method. After choosing your preferred payment method, please verify the minimum deposit amount and proceed to fund your account, ensuring compliance with any applicable deposit method restrictions.
Make Your Bets
You can use real money to place a sports bet with a positive bankroll. However, it's vital to carefully assess the available events presented by the operator and analyze the appropriate betting markets. Additionally, you should compare the odds before proceeding with your bet. Considering all these factors will enhance your likelihood of making a favorable bet on the sportsbook.

Tips and Strategies for Esports Betting
Placing an eSports bet in online bookmakers can be challenging. However, with the help of eSports betting tips and strategies, you can make the process more manageable. Here are some tips and strategies to consider when betting on eSports.
Keep An Eye Out For The Best Odds That Are Available
Esports odds decide how much money you'll make if your bet is right. So, it's important to find the best odds available. Generally, riskier markets have bigger odds. There are different types of betting, like handicap betting, which offer high odds. Remember, choosing the best odds gives you a chance to win big.
Take Advantage of Arbitrage Betting and Matched Betting
To ensure a profit, it is important to utilize matched and arbitrage betting strategies. Matched betting involves capitalizing on sportsbook promotions to generate earnings, while arbitrage betting entails placing wagers on both sides of a market, guaranteeing a profit in either outcome. It is worth noting, however, that arbitrage betting is a long-term approach, unlike matched betting.
Follow Esports Tipsters and Their Expert Predictions
If you want to improve your chances of making successful bets, make sure to do thorough research on eSports events. In addition to using stats from sportsbooks, follow eSports tipsters and their predictions. These tipsters put in a lot of effort to analyze the markets and games in order to make accurate predictions. Their predictions are usually correct.
Keep Track of Your Betting Record
Make sure to keep track of your betting records. This information will assist you in recognizing your strengths and weaknesses in eSports betting. Additionally, it will simplify your research on various eSports events. Ultimately, you'll be able to determine which betting methods are effective and which aren't. To make record tracking effortless, ensure that the information is comprehensive. For example, include the wins, draws, and losses of every event you wager on.
Take the Small Profits and Wins
Instead of waiting for big eSports winnings, celebrate the small wins and profits as they come. These small victories have a major impact on boosting your morale when it comes to eSports betting. Additionally, they are crucial in helping you handle any losses that may occur. This is why it's important to celebrate every win or profit, regardless of its size.
Frequent Missteps in Esports Betting
Lack of Understanding About the Sport
If you're not well-versed in the sport, it becomes challenging to place profitable bets. This is because you don't know where to begin or how to proceed. Furthermore, without a basic understanding, you won't comprehend the betting markets. It's recommended to study the sport and learn the rudimentary rules and terms before wagering on specific eSports events.
Neglecting Team/Player Performance
The form of the team or eSports players is a crucial factor to consider. A team's performance will dictate their success in every match they participate in. Since eSports is a team-based activity, it's vital to take note of each player's form. If you spot any issues in this area, don't overlook them as they can greatly impact the team's performance.
Poor Management of Your Betting Funds
Unless you're an experienced eSports bettor, you're likely to mishandle your betting funds. This can occur when you're overly focused on winning big or attempting to recover your losses. Mismanagement of betting funds could lead to loss of savings and potentially land you in debt. Make it a habit to set daily, weekly, and monthly betting limits.
Refrain from Wagering on Your Favorite Team or Player
One of the biggest errors you can make is betting on your favorite team without conducting thorough research. To succeed in eSports betting, you need to rely on facts. This involves analyzing the event and placing bets based on your findings, not emotions. If research suggests that your team is likely to lose, bet against them. This strategy can improve your chances of winning.